Actually, don't show me, because if you are anybody other than the cast of
Burlesque
, you will probably look like
this
and embarrass all of us. Speaking of embarrassing, you know what movie wasn't as embarrassing as I was expecting it to be?
Burlesque
. Transition. Nailed it.
Don't get me wrong, this movie won't win any awards. The plot and dialogue could have been written by a hyperactive second grader who was just given a giant chocolate bar and a 2-liter bottle of soda. It's basically Coyote Ugly without Tyra Banks and John Goodman, but it wasn't as bad as Coyote Ugly. I know, I know--WTF, am I right? Here's what separates it from that other movie about a small town girl (livin' in a lonely world) who took the midnight train heading anywhere moves to the big city to follow her dreams: the dance numbers. The performance sequences in Burlesque make the gals in Coyote Ugly look like a bunch of drunken Okies just bumbling around, salivating like Pavlov's dogs whenever their eyes land on a sweat-stained fiver wielded by an overweight businessman smack dab in the midst of a mid-life crisis. Allow me to utilize a visual aid:
Low self-esteem! Daddy issues!
Flashy! Pretty!
Hot mess! White trash!
Sexy! Sassy! Sophisticated!
Are we on the same web page now? Anyway, I basically gave away the plot earlier, but here's a more detailed breakdown: Christina Aguilera plays Allie, a small-town girl from Iowa, who moves to L.A. to follow her dreams. She stumbles upon the Burlesque Lounge and is immediately all, "OMG if I don't become a performer here I will slit my wrists!" But then Cher is all, "Hold up, homegirl, don't think you can come in my house with your dreams and your hope! You know what I do to dreams and hope? I shit on them. That's what I do. This is me, shitting on your dreams and your hope. Buh-bye." Allie then is like, "Oh, hells naw," so she gets a job as a waitress at the lounge, where she spends most of her time watching the show, yet still manages to get people the right drinks. I don't get it. I also don't get all the staring that goes down in this damn movie. This is pretty much the first half hour:
"OMG, I wanna be up there."
"OMG, I need to be up there."
"OMG, I would sell my body in a sexual way to be up there."
"Seriously, who do I have to bang to get up there?!"
After more staring and pleading, Allie eventually annoys Cher enough to get a spot as a performer. But that's not the end of the story! She finds herself in a love triangle with a bartender named Jake and McSteamy from Grey's Anatomy, she steps on the toes of a rival dancer played by Kristen Bell, she pals around with Stanley Tucci who reprises his role from The Devil Wears Prada, and she helps Cher keep her club from going under. Phew! That's a lot for a girl from Iowa who has been in the City of Angels for a month, two months, tops! It can pretty much be summed up like this:
"Gosh, you're pretty."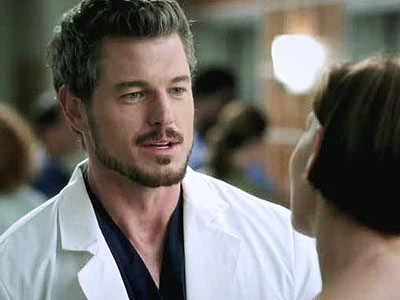 "I am McSteamy! Have sex with me!"
"I'm the gay mentor who everybody looks to for support!"
"I hate that tramp!"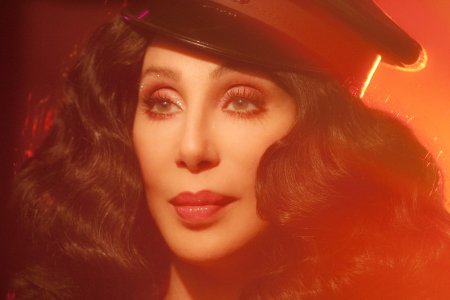 "I'm Cher, bitch! Respect!"
"Yay, let's dance and be sexy!"
Still, though, Burlesque was pretty enjoyable, and the costumes and performances are hot. If you want a movie sans plot holes as big as sinkholes, go rent Kramer vs. Kramer or Philadelphia or something. But if all you want is to have a good time and watch pretty girls in pretty clothes prettily strut around on their pretty little legs, then give Burlesque a whirl.